BIO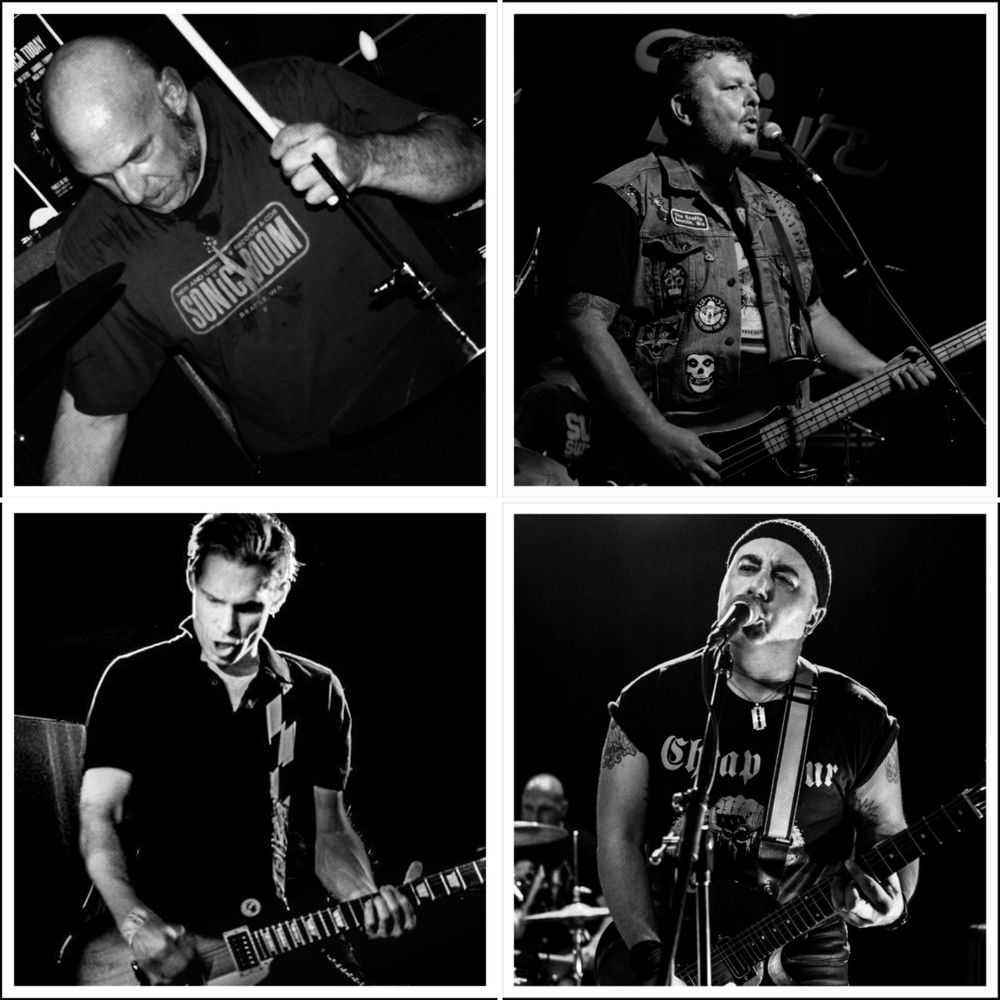 Hailing from the needle city (Seattle) where the grey skies loom above and the rain beats out a rhythm that fuels the 70s punk rock vibes created by The Scoffs.
In mid-2019 four seasoned veterans of the Pac Northwest punk and rock and roll scenes got together to create something new that sounded like something old. After hammering the last nails into the coffins on their previous bands, Knuck, Nate, Gabor and Rob started writing music with strong leanings towards classic 70s punk rock sounds and booked their first show within a month. They announced their arrival with an ominous video that warned "The Scoffs are coming!" with a sneering mouth logo over the sounds of squealing feedback. 
The Scoffs caught fire locally booked with the likes of Strung Out, The Casualties, TSOL, Youth Brigade, Lion's Law, Fleshies, Lowerclass Brats, and Agent Orange in addition to festivals all in their ten months of existence before the US went into "shelter in place" for Covid-19. 
In the year and a half since the first lock-down orders the band released their first five-song EP and recorded two additional EPs set for initial release in June of 2021.